Welcome to the Jamestown Teen Center
Cody Clarkin - Program Coordinator
Hours: Mon-Fri, 3PM-6PM
We offer a full court gym, pool table, air hockey, foosball, video games, and more!
Snacks are available for purchase.
Directions: Google Maps
The purpose of the Jamestown Teen Center is to empower the young people of Jamestown to strive to reach their fullest potential and become productive citizens in their community. We facilitate this by providing opportunities to them for education, leadership development, recreation, socialization, volunteerism, and workforce skills development.
The Jamestown Teen Center provides high quality programs that adhere to the Rhode Island Department of Education statewide school-age and youth program improvement policies and practices (Rhode Island Program Quality Assessment process). The Rhode Island Program Quality standards require that we provide a safe and supportive environment to all participants and that our programs offer opportunities for positive interaction and maximum engagement.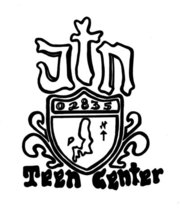 Follow us on Instagram at @jamestownrecreation
Teen Center hours follow the Town Calendar. Special open hours may occur on these days.

41 Conanicus Ave.
Jamestown, RI 02835
Phone (401) 423-7261