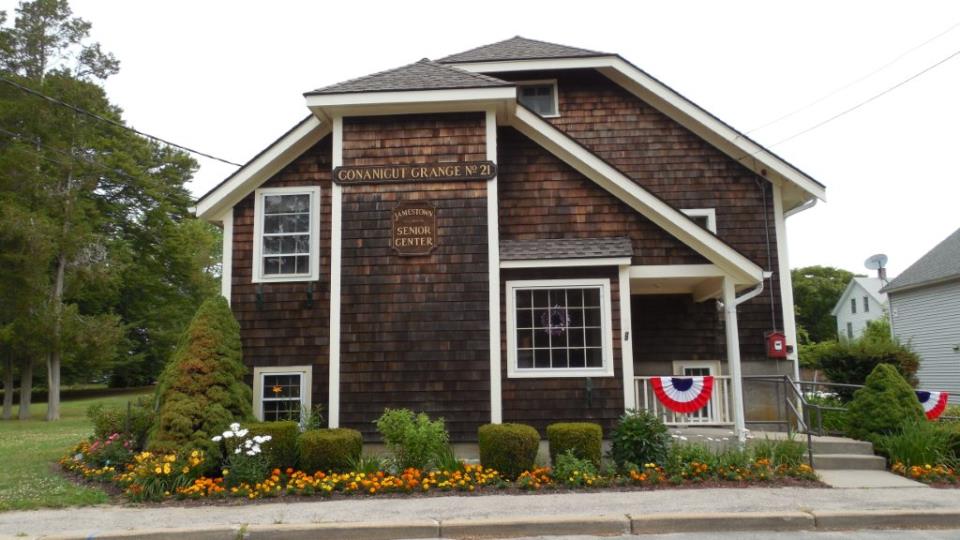 WELCOME TO JAMESTOWN'S COMMUNITY FOR OLDER ADULTS
The Town of Jamestown proudly supports its senior center and provides a broad base of social, health and wellness and learning programs to its residents fifty (50+). The Jamestown Parks and Recreation department encourages engagement into its programs and provides affordable access to support aging in our community. Transportation is provided for specific programs. Please check back regularly as we will be updating offerings often.
The Jamestown Senior Center is located at 6 West Street and also offers weekday full-service luncheons for a suggested donation of $3.00. The Center is open weekdays from 9am - 1pm. For a lunch reservation, call (401) 423-2658. We request reservations be made 48 hours in advance.
For a list of Senior Programs Click Here!
We look forward to seeing you!
Please contact Betsey Anderson, Senior Programs Coordinator for more information at (401) 423-9804 or via email at banderson@jamestownri.net